BIKEFITTING.COM LAUNCHES NEW FIT BIKE
Bikefitting.com launches its new modular and wireless Fit Bike with motorized adjustments, enabling dealers to provide a best-in-class fitting experience to their customers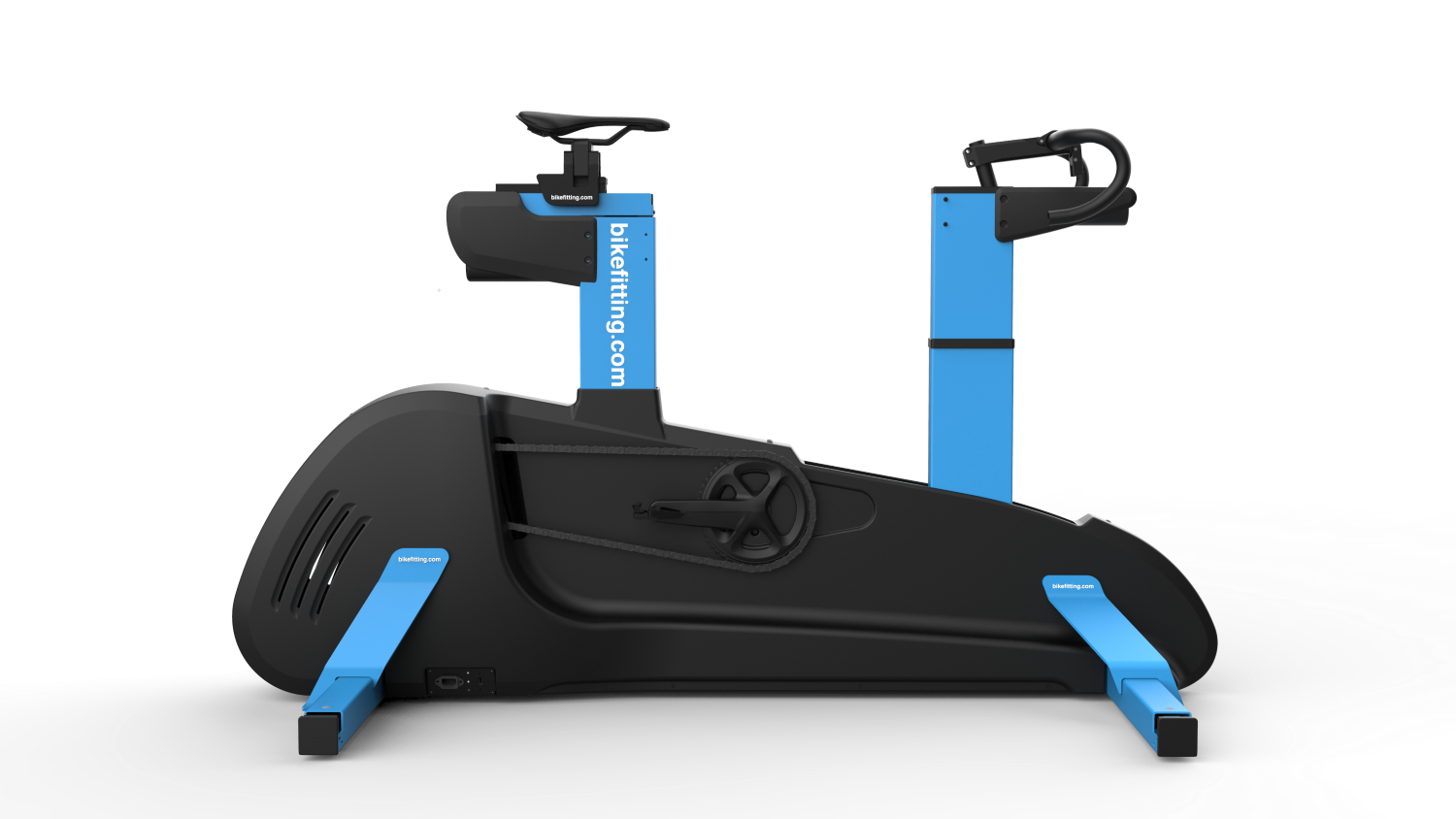 As service becomes increasingly important for bike shops, custom bike fitting services are becoming a key offering of most dealers' service portfolios. Today, bikefitting.com is excited to launch their most advanced fitting tool yet: the Fit Bike.
With nearly 40 years of experience in offering hardware and software solutions that enable dealers to provide a range of fitting services, bikefitting.com know how a fitting service adds value to in-store sales, improves the consumer experience, and increases the consumer's confidence that the right product is purchased whether this concerns bikes, saddles, shoes, clothing or other parts and accessories.
Apart from a single standard power point, the Fit Bike will be completely wireless, utilizing Wi-Fi, Bluetooth, and ANT+ technologies. It will include an Elite Justo resistance unit, providing access to online training platforms with highly accurate power measurement capabilities. The range of saddle and handlebar positions available makes it suitable for people of all shapes and sizes, and will be linked to a completely new and revamped software package via a web application with new and improved user experience and user interface.
The Fit Bike will be available with several modules, to be tailored towards each dealer's specific needs and requirements. An 'XY-Tool module' can be added to enable exact determination of the XY coordinates of the saddle and handlebar. The data from this module can be entered into the software at the click of a button via Bluetooth. An 'Extension Platform module' will be available to those dealers that want to be able to set up a bike parallel to the Fit Bike and simplify copying the customer's position to the Fit Bike.
The most popular module of the Fit Bike will undoubtedly be the 'Motor module', which allows for remote handlebar and saddle adjustments via either the software or the buttons on the bike itself to replicate any possible position on any of the 35,000 bikes available from bikefitting.com's database.
In addition, there is the option to complete the setup with bikefitting.com's existing 3D Motion Analyzer, providing the most advanced motion analysis service available. Additional modules planned for 2024 include an adjustable crankset and a platform that enables the Fit Bike to be rotated easily and quickly for when both sides need to be analyzed in a smaller space.
Bikefitting.com will also introduce their new Digital Shoe Cleat Adjuster and Online Bike Sizing tool; a white-label version of the Sizing tool will be made available to all existing bikefitting.com dealers, enabling them to create their own customized (online) sizing tool to highlight the bikefitting.com fitting services they offer in store.
The Fit Bike will be distributed by Shimano's network of sales offices and distributors and will be in stock from early 2024. You can find more details, including the opportunity to create an in-store augmented reality version, by visiting www.thefitbike.com.